Vascular Testing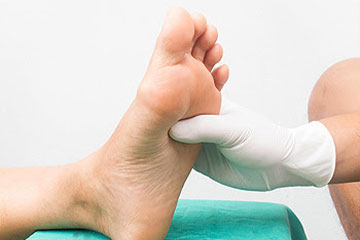 What Is Vascular Testing?
Vascular testing checks for how well blood circulation is in the veins and arteries. This is most often done to determine and treat a patient for peripheral artery disease (PAD), stroke, and aneurysms. Podiatrists utilize vascular testing when a patient has symptoms of PAD or if they believe they might. If a patient has diabetes, a podiatrist may determine a vascular test to be prudent to check for poor blood circulation.
How Is it Conducted?
Most forms of vascular testing are non-invasive. Podiatrists will first conduct a visual inspection for any wounds, discoloration, and any abnormal signs prior to a vascular test.
The most common tests include:
Ankle-Brachial Index (ABI) examination
Doppler examination
Pedal pulses
These tests are safe, painless, and easy to do. Once finished, the podiatrist can then provide a diagnosis and the best course for treatment.